Fri, 25 Mar 2005
THE EVIL ROCK BAND COMPLETES IT'S EUROPEAN TOUR IN LONDON ENGLAND, THE DVD'S & THE CD'S OF THE TOUR WILL BE AVAILABLE THROUGH BOSTON-KANE-PRODUCTIONS, LONDON U.K.
====================
£20 FOR DVD'S
£10 FOR CD'S
*POSTAGE INCLUDED
====================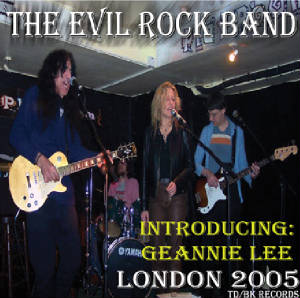 EVIL ROCK BAND RELEASES CD #2 FEATURING GEANNIE LEE OUR NEW DISCOVERY IN LONDON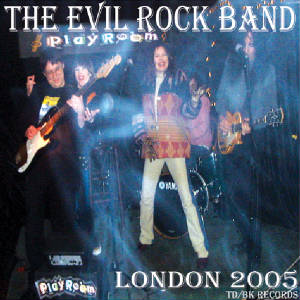 NEW ALBULM OUT NOW
Thu, 3 Mar 2005
There will be a St. Patrick's day gig for the evil rock band in London.
BE THERE OR BE SQUARE!
Tommy.
Tue, 1 Mar 2005
COPY'S OF THE DVD CAN BE BOUGHT FOR $15,
SEND CHECKS TO
BOSTON-KANE-PUBLISHING
13A ST. JOHNS WOOD HIGH ST.
LONDON, UK
NW8-7NG
ROCK ON!
TOMMY
TO EVERYONE,
THE EVIL ROCK BAND HITS ENGLAND FULL FORCE WITH JOJO LAINE, HEIDI JO HINES, TOM DOYLE, DAN IRELAND, & STEVE SCOTLAND. THE SHOW WILL BE AVAILABLE ON DVD IN 48 HOURS!
THE ROCK'N'ROLL ARMY MOVES ON!
PEACE FROM LONDON,
TOMMY
Sun, 27 Feb 2005
The name of the band is now THE EVIL ROCK BAND , we're already on www.bandname.com

We're therefore registered and our publishing company is in the process of completing the first book of the London Log of THE EVIL ROCK BAND.
Sun, 27 Feb 2005

HERE IT IS CREW, WE'VE RIPPED APART LONDON WITH BRONX NEW YORK ROCK'N ROLL. IRELAND IS NEXT!
ROCK ON!
TOMMY DOYLE
Sat, 26 Feb 2005

BOSTON KANE HAS SIGNED WITH BMI IN LONDON AND WE NOW HAVE AN OFFICIAL PUBLISHING COMPANY IN BRITAIN!
ROCK ON!
TOMMY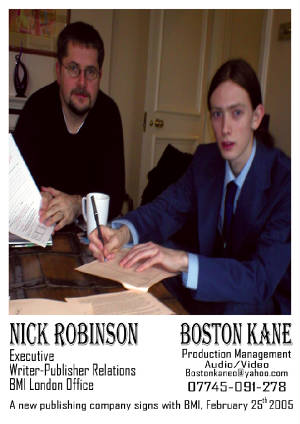 Fri, 25 Feb 2005
HEY CREW,

THESE ARE THE LATEST PROMO SHOTS. WE'RE FINISHING UP DVD'S OF EACH OF THE SHOWS. LONDON IS HAPPENING, AND IRELAND IS NEXT.

ROCK ON!


TOMMY


Mon, 24 Jan 2005

HELLO THERE FELLOW FREINDS & MUSICIANS!!

HERE IS THE NEW ACT ABOUT TO HIT THE LONDON NIGHT CLUB SCENE: LAINE HINES FROM THE MCCARTNEY CREW, TOM DOYLE FROM THE LENNON CREW, STERLING ROSWELL FROM LONON ENGLAND 21ST CENTURY.

FOR FURTHUR UPDATES, INFORMATION & BOOKING, CONTACT BOSTON KANE: 07745-091-278(LONDON, U.K.).

ROCK ON FROM THE ROCK'N'ROLL ARMY THAT HAS ESTABLISHED IT'S MARK IN LONDON, ENGLAND!!
20rth-1-2005

Tonight I had the pleasure of playing with Laine on stage at the "Chez Stelios" in the Playroom, on 10 Paddington Street, London U.K., The place reminded me of the "Cafe Wha" in 1965, in that all the patrons were lo-key and cool, every musician was professional and what more can I ask that Laine and Boston are managing the whole thing, ya dig!?

So John Lennon's roots in England are definetely defined in the spirit of the music played today 2005 and to top it off tomorrow I get to visit the shrine called the Abbey Road Studios, and if I'm really lucky I will get to meet George Martin.

The Crew from London, Jo Jo, Boston, Laine, Heidi all give their best to America and we expect to have a CD complete by the time I get back to New York. Heidi Jo is the daughter of Denny Laine who played with Paul Mc Cartney. Laine who I am playing with now, is the son of Danny Laine.

LATEST FROM BRISTOL ENGLAND LAST NIGHT THE NINETEENTH OF JAN 05 I GOT TO HEAR AND JAM WITH AN ARTHOUSE CROUD BAND KNOWN AS EMILY BREEZE,WHOSE GUITARIST LUKE CAWTHRA WILL PROVE TO BE A SMASH IF HE EVER HITS THE SHORES OF THE BIG APPLE AS HIS JAZZ ROCK FUSION GUITAR CRAFTSMANSHIP CAN EASILY STAND WITH ANY ARTIST ON THE SCENE TODAY,THE SINGER EMILY HAS A MYSTIC STYLE TO HER ORIGINAL TUNES IS STRANGELY LIKE MARLEENA DETRICH SINGING JIM MORISON POETRY BACKED BY A MODERN DOORS STYLE BAND WITHOUT THE KEYS WHICH THE EXCEPTIONAL FUSION OF THE TWO GUITARS MAKE UP FOR, THE BANDS SESSIONS INTERESTINGLY ENOUGH WERE PAID BY A GRANT GIVEN BY ENGLANDS WELFARE SYSTEM KNOWN AS THE DOL, A FILM MAKER NORTHERN DAVE WHO HEADS EXPLORING PICTURES RECEIVED 2000 POUNDS ABOUT FOUR GRAND TO DO A SHOOT FOR AND ABOUT KIDS THE USA SHOULD LEARN A LESSON FROM THIS.

the guitarist of the band emily breezeis definately a chip off the old block as his father performed with the legendary yardbirds for seven years